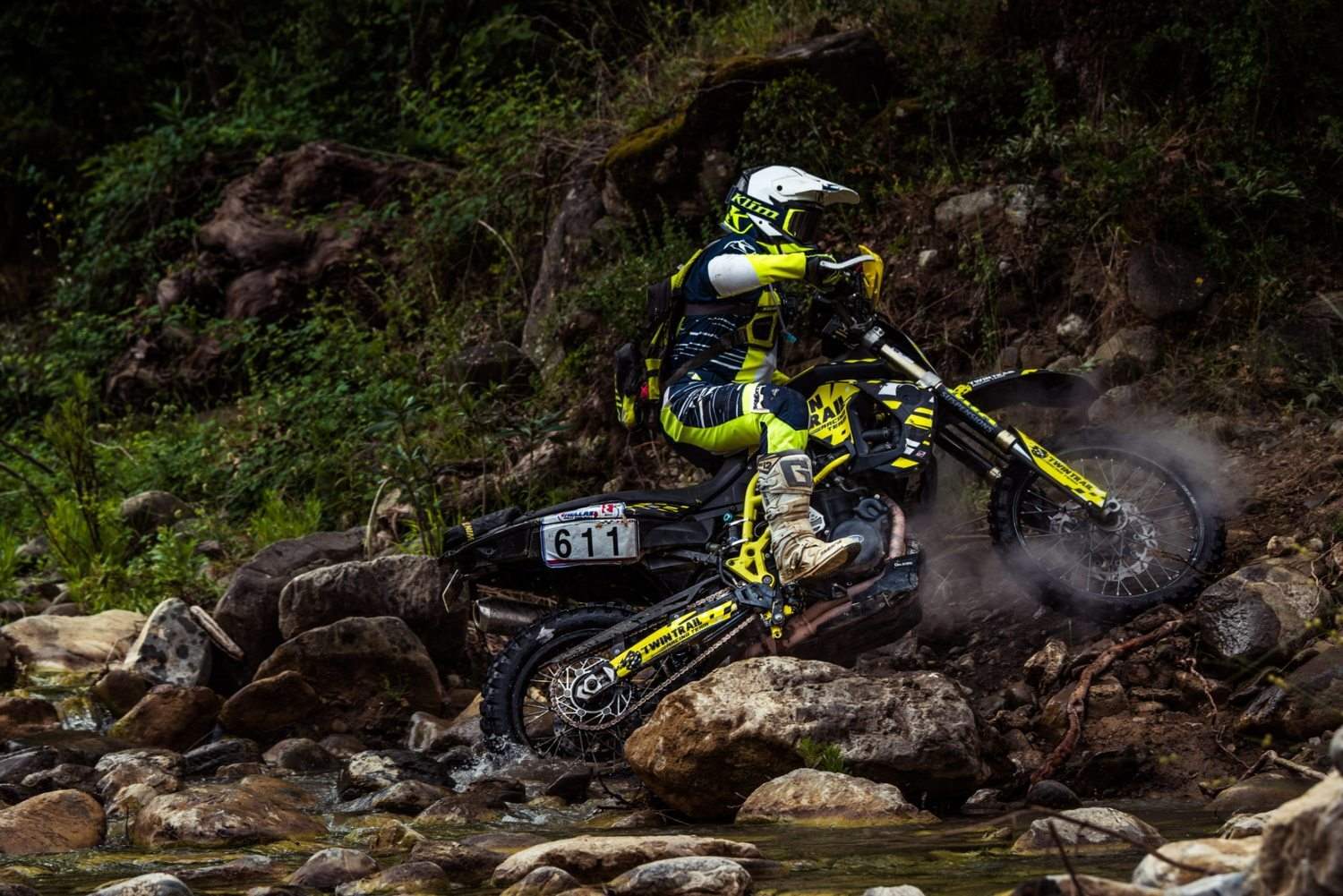 BMW Barcelona Premium dealership joins TwinTrail Racing Team
The official BMW Barcelona Premium dealer becomes part of the TwinTrail Racing Team's Road2Dakar 2022 project.
The relationship between TwinTrail and the official BMW Barcelona Premium dealer is known to many. Isaac Feliu, owner of TwinTrail, is an ambassador for BMW Motorrad Spain as well as an official BMW instructor. A close relationship has been created between both companies and now, that a key moment has arrived in Feliu's sports career and also in the company with the creation of the TwinTrail Racing Team, Barcelona Premium wants to continue by their side.
The official BMW dealer joins the TwinTrail Racing Team's Road2Dakar project. Barcelona Premium has done its bit so that the three riders, Isaac Feliu, Carles Falcón, and Albert Martín can be in Saudi Arabia next January and compete in the toughest rally in the world, the Dakar Rally.
Ferran Òdena, Commercial Manager of Motorrad in Barcelona Premium, points out: "from Barcelona Premium we could not miss the opportunity to walk with our ambassador on the Dakar adventure. Years have passed since projects like Africa Call, Transpirinaicas, March Moto Madness… but the essence is the same; to ride our GS through sand, mud, and stones. We wish the whole team good luck in the dunes, a lot of strength in training, and a lot of hope when crossing the finish line. You carry a piece of us on your motorcycles."
"We are very happy that Barcelona Premium wants to join us on this adventure. We have been in a relationship for many years and having them by our side is very important to us," said Isaac Feliu.
The preparation of the TwinTrail Racing Team riders for the Dakar 2022 started a few months ago. In fact, last May they were in Greece participating in the Hellas Rally, a 7-day competition in which they covered nearly 2,000km. Isaac Feliu and Carles Falcón were proclaimed champion and runner-up in the M6 category (twin-cylinder), each with a BMW F800 GS. Furthermore, Feliu finished 11th overall while Falcón did it in 21st position. Both faced you face to face with motorcycles of smaller displacement.
Barcelona Premium
Barcelona Premium was born after a joint venture between two of the world's leading automotive distribution groups: Penske Automotive Group and Grupo Salvador Caetano. Since then, and thanks to a highly qualified organization, Barcelona Premium has established itself as the benchmark BMW and MINI dealer in Catalonia. In 2020 it received the Best BMW Group Dealer Award.
Barcelona Premium has more than 45,000 m2 spread over 5 facilities in Barcelona, Sant Boi de Llobregat, Sant Adrià del Besòs and L'Hospitalet de Llobregat; and with more than 300 professionals who offer all the services of BMW, BMWi, BMW M, BMW Motorrad and MINI, both in new and used vehicles.