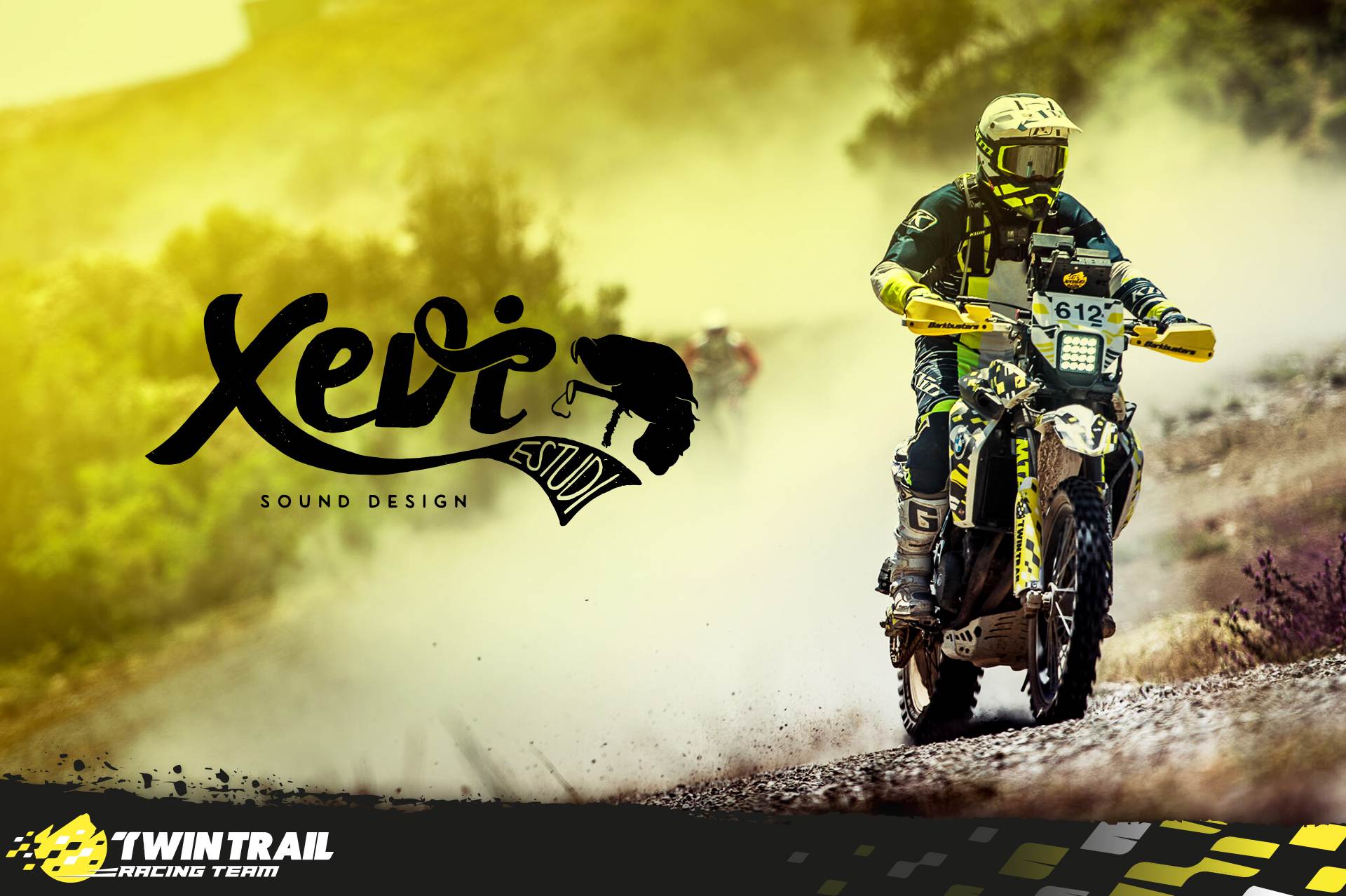 Xevi Estudi, official sponsor of the TwinTrail Racing Team
The Catalan company Xevi Estudi will join the TwinTrail Racing Team in its Road2Dakar 2022 project.
The TwinTrail Racing Team family continues to grow: the Catalan music and sound studio Xevi Estudi joins the project that has to lead the team to participate in the 2022 Dakar Rally.
As we have been commenting since we created the TwinTrail Racing Team at the beginning of the year, getting three amateur riders to compete in the Dakar Rally is only possible with the support of many and today we can announce that the family continues to grow. Xevi Estudi is a new official sponsor of the team and with their contribution we can continue with our Road2Dakar.
Xevi Estudi is a sound and music studio located in the city of Barcelona. It is equipped with the latest technology and is specialized in advertising, original music, documentaries and its passion is that its customers enjoy it at all times. They are always looking for new challenges, like the TwinTrail Racing Team, with a good atmosphere as the basis of their work.
Xevi, the owner of the company, tells us: "I have decided to sponsor TwinTrail because it is a company with awesome people, with whom I really enjoy the tours and above all, I am very excited that Xevi Estudi is part of this crazy adventure of the TwinTrail Racing Team! We're going to have a good time!"
From the TwinTrail Racing Team we only have words of thanks and we hope that together we can fulfill this adventure of Dakar 2022!