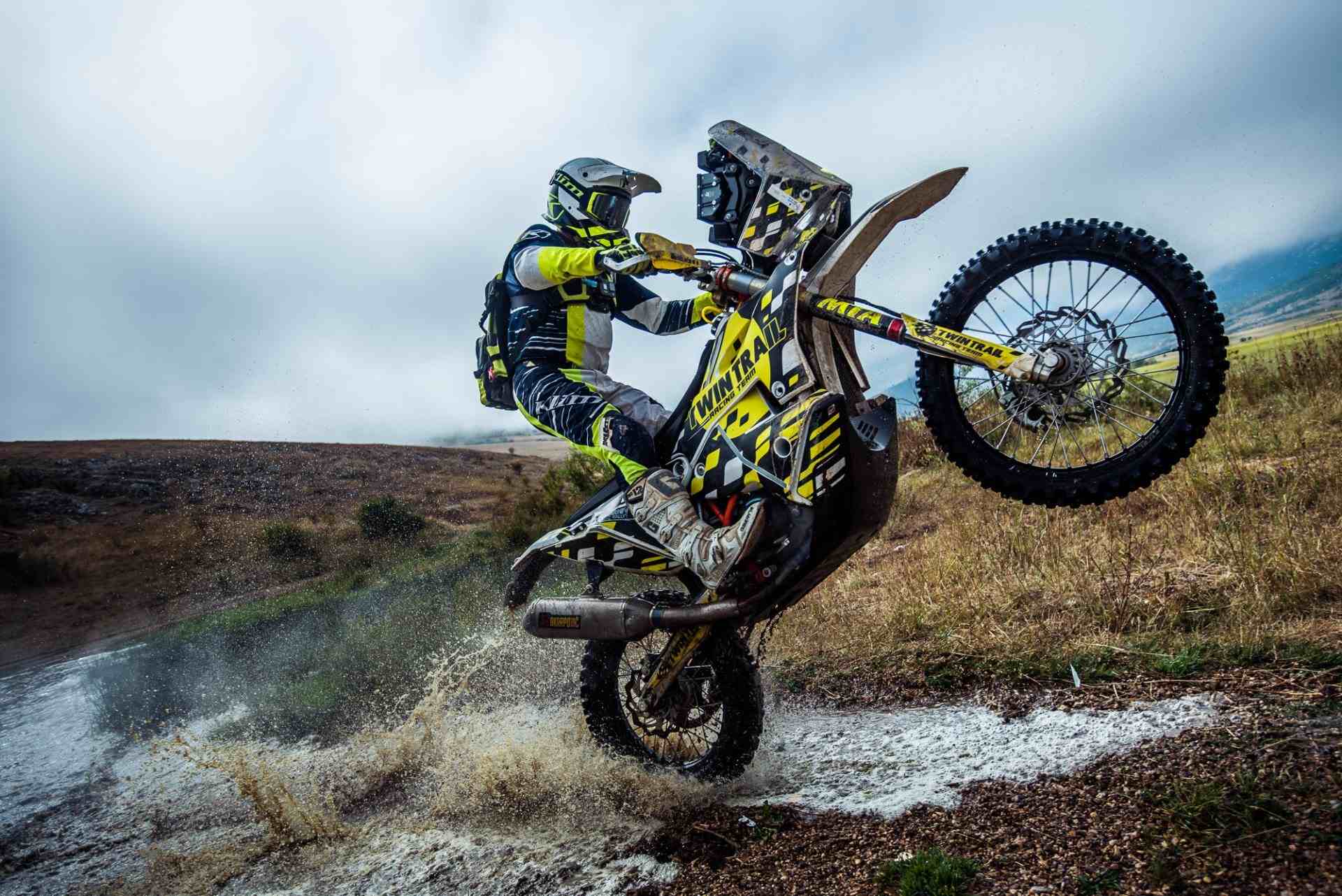 TwinTrail Racing Team leads the Dinaric Rally after stage one
Podium for the three TwinTrail Racing Team drivers in the first stage of the Dinaric Rally in Croatia.
Long 355km stage between Croatia and Bosnia with a lot of rocks and difficult navigation.
The longest stage has kicked off the Dinaric Rally 2021 with a total of 355km. The riders started at 7 in the morning from the bivouac to go to the starting point of the special, previously passing through the border that gives access from Croatia to Bosnia and Herzegovina.
The day has had two specials, one of 138km and the other of 89km. Off-piste and roads with a lot of stones have been the main characters of the day. The TwinTrail Racing Team riders who have won the first three places on the stage have faced it. Isaac Feliu was the fastest with a time of 5:05:00h, Albert Martín finished second (5:07:33) and Carles Falcón third (5:09:31).
Overtakings with a lot of dust and stones
The motorcycles started behind the quads and the SSVs and this has made them to catch them a few kilometers after starting. These larger vehicles leave a lot of stone and dust which has made overtaking very difficult. Despite this, the three TwinTrail riders have passed them.
Both Isaac and Albert have suffered a remarkable fall, but both have been able to continue without consequence.
The provisional leader of the Dinaric Rally in the motorcycle category explained: "I had a somewhat abrupt fall in which I broke the clutch lever and the handrails, and I am also a bit sore. From there everything was pretty good, only with a prominent navigation error. We have been together quite a bit with Carles and Albert and this has been fun."
Albert, despite finishing second, commented: "It was a strange day. In the morning I was quite motivated, but with the quads and SSV ahead I did not feel comfortable and it was difficult for me to overtake them. In addition, one has overturned and I have had to help him, along with two others to lift it. I have not found a rhythm with which I feel comfortable and I have been quite calm. I'm looking forward to going out tomorrow to find my rhythm and enjoy the stage".
On his side, Carles added: "I'm very happy, the first special went really well. A spectacular terrain with mousetraps, wet areas with a lot of grip, faster areas. In the second special I had a problem with the navigation that all the devices turned off and I got a bit confused. "
Second stage: 280km
The second stage of the Dinaric Rally 2021 will be 280km in total. This time everything in Croatia where they have already verified that the terrain has a lot of stone and will be one of the enemies of the day.
Resultados
Isaac Feliu – 5:05:00
Albert Martín – 5:07:33
Carles Falcón – 5:09:31