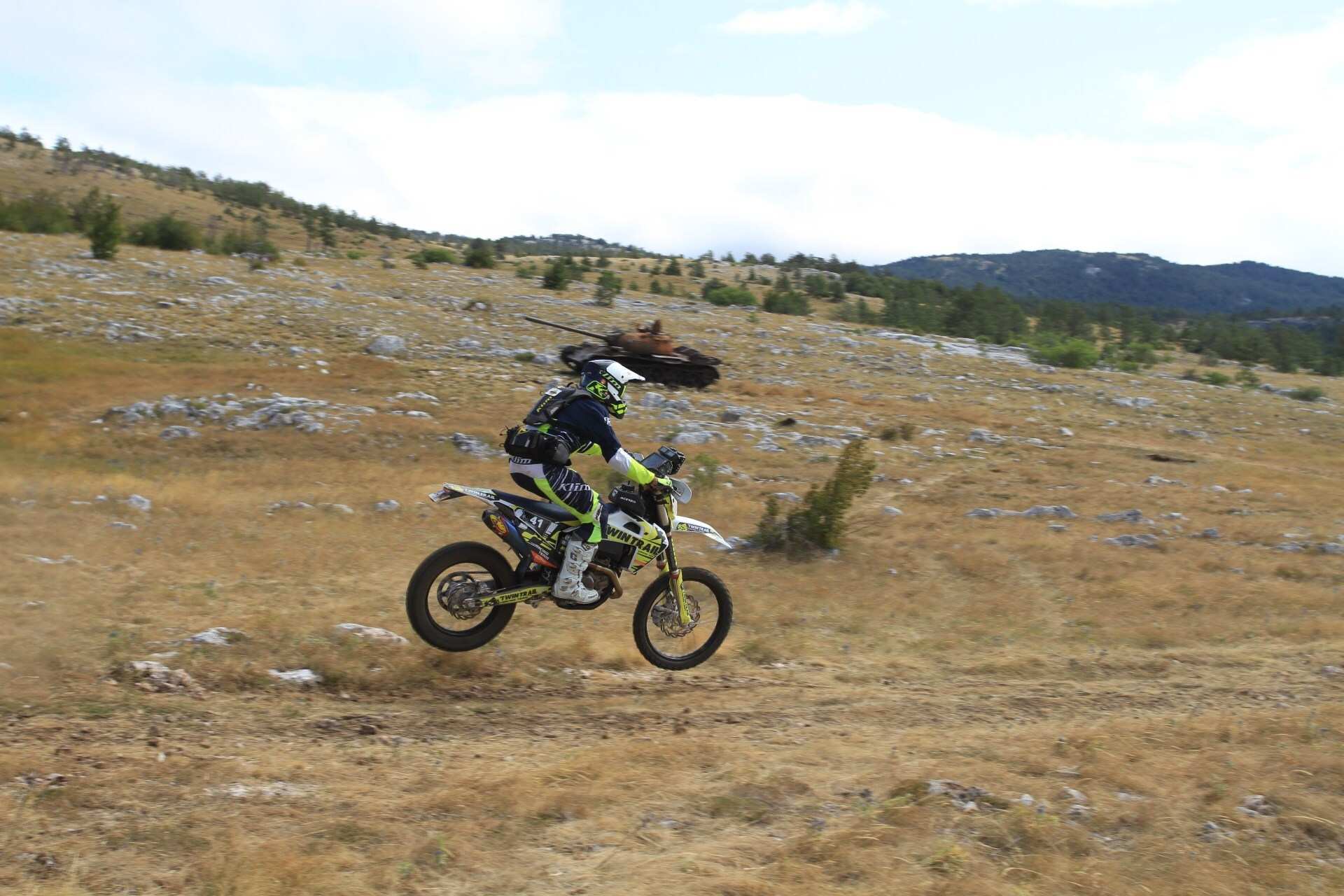 The TwinTrail Racing Team leads the prologue of the Dinaric Rally
Albert Martín was the fastest driver in the prologue stage of the Dinaric Rally 2021, followed by Isaac Feliu. Carles Falcón set the 5th time of the day.
The first stage of the Dinaric Rally will be 355km through Croatia and Bosnia and Herzegovina.
The Dinaric Alps have already given much to talk about in the prologue stage of the Dinaric Rally. Near the Dinara, the highest peak in these Croatian Alps has been the stage in which the riders have completed the prologue stage of this second edition. It was a short stage, 6.8km along trails and untrodden areas with hidden stones behind the bushes. A true adventurous experience for all those registered for the rally.
In this context, the TwinTrail Racing Team riders have shown their skills and speed. Albert Martín was the fastest with a time of 7:32.97 and just 11 seconds behind finished his teammate Isaac Feliu. The third driver of the team, Carles Falcón, set the 5th time with 8:15.35.
The day started with some training sessions on the same route as the prologue. The chrono was somewhat different than usual and it was not with a roadbook or gps, but it was marked with signs between stones, trees and even tanks. That is why during training they have had the opportunity to see and memorize the route to avoid mistakes and get lost.
Albert: "I am happy with the result, although I started quite late and I had to overtake many riders, so I was not very comfortable."
Isaac: "It was a fun day. Despite having ridden only 6.8km I have enjoyed it. It is a rally designed to navigate and get lost and this is what I like".
Carles: "I really want to start tomorrow, they have told us that it will be hard with a lot of stones and for sure we are sure to enjoy it a lot".
The Dinaric Rally starts strong with 355km
This Thursday the first stage of the Dinaric Rally takes place with a 355km special. It starts and ends in Knin, the city where the rally bivouac is located, but it will cross borders as the riders will go rounds tracks in Bosnia and Herzegovina. Apparently, it will be a long stage, not only because of the kilometers but also because of the difficult terrain with a lot of stone and off-piste.