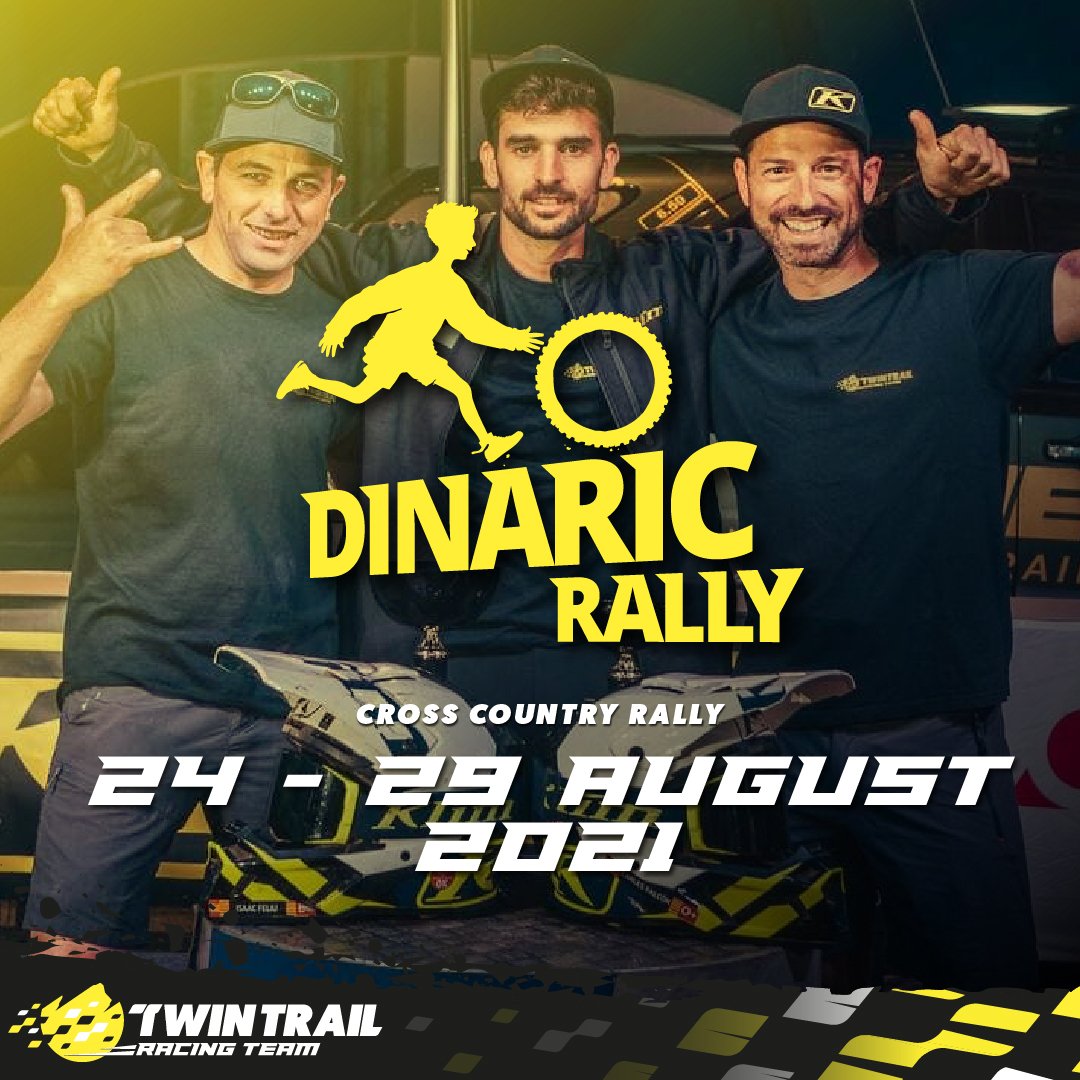 The TwinTrail Racing Team will compete in the Dinaric Rally
The TwinTrail Racing Team adds a new challenge to its 2022 Dakar Rally preparation schedule with the Dinaric Rally.
A Rally that takes place the last week of August and passes through the spectacular landscapes of the Dinaric Alps.
New challenge for the TwinTrail Racing Team in their preparation for the Dakar Rally 2022. The last week of August the entire team will travel to Croatia to participate in the Dinaric Rally, a race that runs through the Dinaric Alps.
Prologue and 4 stages
From August 24 to 29, the three members of the TwinTrail Racing Team, Carles Falcón, Isaac Feliu and Albert Martín will cover more than 1,450km through the spectacular landscapes of the little-known Dinaric Alps. Divided into a prologue stage and four special stages, with an ascent of 13,000m.
With an eye on the Dakar 2022
Any excuse is good and, above all, important to prepare for the toughest rally in the world. The goal of the TwinTrail Racing Team in the Dakar 2022 is none other than to be able to complete all the stages and for this, it is important to keep adding kilometers on the bike. In the Dinaric Rally, they will do it again with their 450 Rallys that will allow them to get to know the bike better, since to date, they have only tested it in the Andalucía Rally last May.
Scheduled calendar
Carles Falcón and Isaac Feliu are the two riders who will be able to do the fewest races during the year. Of course, both will spend a few kilometers on the bike on the trips they will make as TwinTrail guides.
On his side, Albert Martín, the youngest rider in the team, has a tighter competition schedule. This July he will participate in a race of the Galician Country Motorcycle League, in Ourense. And on July 22, 23 and 24 he will compete in Baja Aragón.