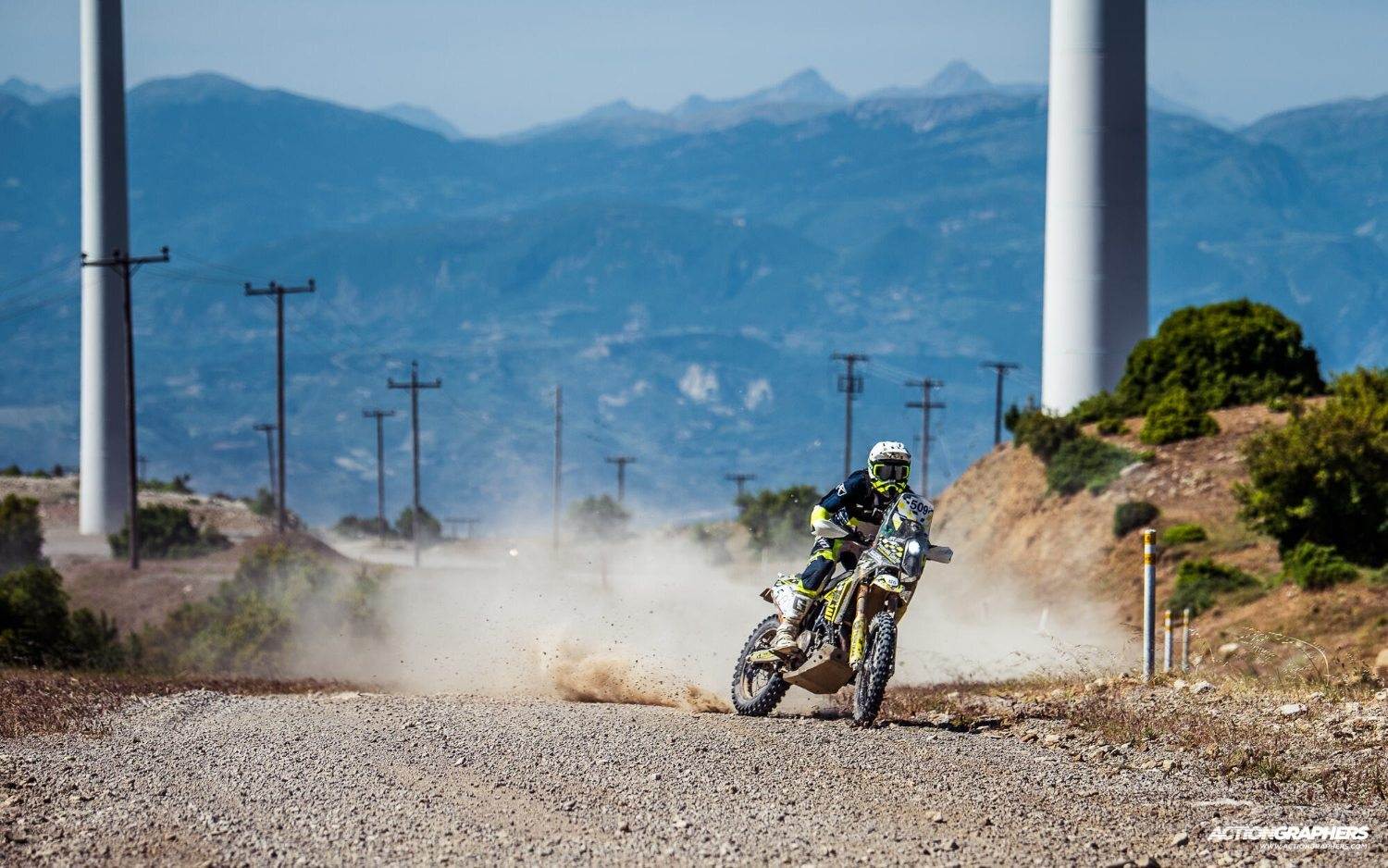 The TwinTrail Racing Team faces the last two stages of the Hellas Rally with a very good feeling
● Two TwinTrail Racing Team drivers, Albert Martín and Isaac Feliu, in the top10 of the fifth stage of Hellas Rally 2021.
● Penultimate stage with 311km, which will be tough and will give a lot to talk about.
The fifth stage of the Hellas Rally was short, only 73km timed. A quieter day, although with a navigation that has caused a few pilots to make mistakes and lose a lot of time. A day with a little of everything, about 10-15km of fast tracks near the windmills, some entertaining ups and downs, areas of harder stones and slippery slopes.
New TwinTrail Racing Team double top10
One more stage with two TwinTrail Racing Team riders among the 10 fastest of the day. Albert Martín has once again set the best time for the Castellolí team, finishing 7th overall and Isaac Feliu has set the top10 scratch.
The Valls rider Albert Martín had a great stage and he had fun and enjoyed himself. "I started with a good pace and at km10 I got lost, but luckily I realized it quickly. But I was caught by the one that came out behind me and we have been fighting for many kilometers. In the end I was able to overtake it and I had a great time ", the Catalan rider told us at the end of the day.
The TwinTrail owner ended up happy with the result, but not with his performance in this fifth stage: "I made some riding mistakes, I lost my concentration and that's why I crashed a couple of times. I'm fine and so is the bike. I hope the last two days continue with good dynamics."
Navigation marks the day of Carles Falcón
This 2021 navigation is not being excessively complicated, but every day there is some key point in which, if you are not concentrated, it ends up paying dearly. Today, Carles Falcón, has suffered it first hand. "At kilometer 10 there was an inconspicuous climb in which many people have gotten lost. When you find several motorcycles in the opposite direction, you get lost and follow the same dynamics. You have to look closely at the vignettes and make your route ", he explained. The man from Tarragona has lost about 15 minutes circling trying to regain the correct course.
Penultimate stage of 311km
The penultimate day of the Hellas Rally looks interesting. The organization has saved an ace up its sleeve for the participants after this shorter fifth stage. It will be a stage with a total of 311km that will not make things easy. It will be a key day for the TwinTrail drivers if they want to stay among the top positions in Hellas Rally 2021.
1. Davide von Zitzewitz / M3 / 1:27:30.27
2. Loic Minaudier / M3 / 1:28:11.62
3. Ebster Tobias / M3 / 1:29:46.68
5. Albert Martín / M5 / 1:34:45.96
10. Isaac Feliu / M6 / 1:38:47.23
58. Carles Falcón / M6 / 1:57:23.99
Results M5 Stage 4 (unofficial)
Albert Martín / M5 / 1:34:45.96
Philip Young / M5 / 1:50:14.49
York Richard / M5 / 1:54:08.70
Results M6 Stage 4 (unofficial)
Isaac Feliu / M6 / 1:38:47.23
Jason Adams / M6 / 1:51:23.87
Jablan Srdan / M6 / 1:54:17.57
Carles Falcón / M6 / 1:57:23.99
Results after stage 5 (unofficial)
1. Loic Minaudier
2. Tobias Ebster
3. Juraj Varga
5. Albert Martín
13. Isaac Feliu
22. Carles Falcón