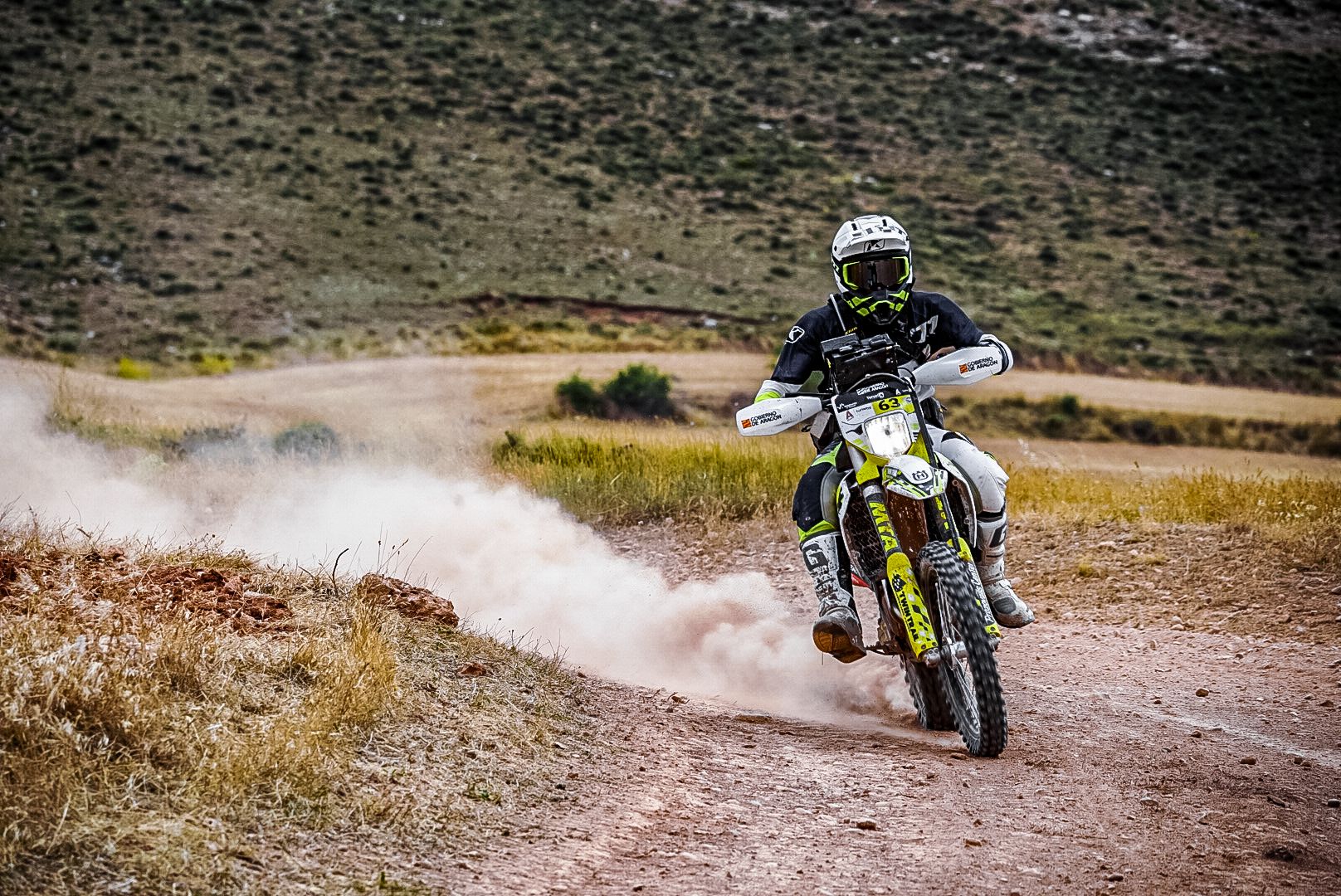 Albert Martín finishes second in the first day of Baja Aragón in the Open category
TwinTrail Racing Team rider Albert Martín achieves the second-best time in the 2021 Baja Aragón Open category and 11th scratch.
Tomorrow is the turn for a 320km special under the high summer temperatures of Teruel.
Good first contact for the TwinTrail Racing Team rider Albert Martín in Baja Aragón. In his first participation in this Baja, Albert Martín has set the second-best time in the Open category, only behind Javi Vega.
The rider from Valls was the fastest in the morning prologue among the Open, despite having done a few kilometers without the seat, as he had to let it go on the road. Thanks to the team of "Supporters" who have accompanied the TwinTrail Racing Team since its creation, he has recovered it and has been able to complete the 180km special without problems.
It was a very tough day, as the cars and trucks had been on the tracks of the special before. They have left the terrain very complicated, with high-speed tracks that seemed flat but had loose stone. A very different route from the one that Albert encountered in the Andalucía Rally or Baja Extremadura, and here there was very little straight, a lot of mountains with a lot of curves. "I'm happy with the day, although around kilometer 160 I hit a slump and lost some time. But the most important thing is that I have not made mistakes and I have not had any falls. I want to go out tomorrow", explained Albert Martín at the end of the day.
The main objective of Albert Martín in this Baja is none other than to continue adding kilometers, gain experience in rallies and continue his preparation for the Dakar 2022. But it is also a good time to see his level next to riders with a few participations in the toughest rally in the world. The TwinTrail rider set the 11th best scratch time, 15min behind the winner of the stage, Joan Barreda. Tomorrow it will be time to complete about 320 timed km.