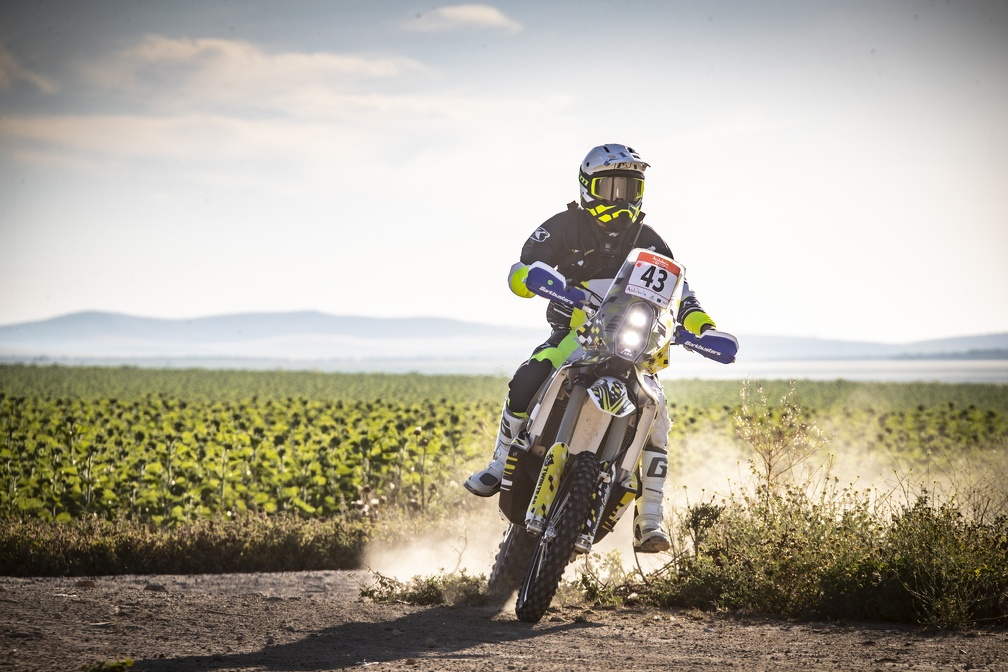 Albert Martín, ready for the Spanish Rally Championship
The TwinTrail Racing Team rider Albert Martín participates this weekend in the first round of the Spanish Rally Championship in Badajoz.
The Catalan rider will carry out all the championship races to prepare for his participation in the 2022 Dakar Rally.
TwinTrail Racing Team driver Albert Martín's preparation for the 2022 Dakar Rally does not stop. After participating in the Andalucía Rally and Hellas Rally last May, a new competition is now starting: the Spanish Rally Championship.
The first race of the Spanish Rally Championship is held in Badajoz this weekend, it is the Baja TT Dehesa de Extremadura. The catalan rider has decided to carry out this championship because he wants to add kilometers on the motorcycle and gain more experience in navigation, "riding a motorcycle as maximum as possible is very important to prepare for the Dakar", explains the Catalan rider. It is a championship where other Spanish riders who will go to race the Dakar Rally next year will also participate, so it will also be a race to measure and assess Albert Martín's condition.
752 kilometers in a weekend
The first round of the Spanish Rally Championship starts tomorrow Friday with the 5.9km prologue stage, a stage that aims to set the starting order for the weekend. Saturday will be the longest day with a total of 318 timed kilometers. A day that will begin at approximately 9 in the morning and it is estimated that the pilots will arrive at the closed park around 8:00 p.m. The third and last stage of the Baja de Extremadura will have 107 timed kilometers. To all these kilometers we must add those that will act as links, that is, those that travel with a speed limit to get from one special to another.
Albert Martín will participate in this race with his Husqvarna 450 Rally. Despite not being his initial intention, he has had to change plans after the engine of his Husqvarna 701 broke down on the penultimate stage of the Hellas Rally just 10 days ago. So he competes in the "Enduro" category.
The main objective of the Catalan rider this weekend is to continue adding km, although, obviously, with his competitive nature, he will seek to achieve the best possible result.
Isaac Feliu and Carles Falcón, on the bike but with another goal
His teammates from the TwinTrail Racing Team, Isaac Feliu and Carles Falcón, prepare for the Dakar Rally in a different way. And it is because their job at TwinTrail does not allow them to participate in the same races as Albert Martín. Both are instructors and travel guides with adventures bikes and during the months of June and July they will be in the Pyrenees and the Alps rolling through their spectacular landscapes, but at a calmer pace.